What can be a better start to the year than a rejuvenating holiday vacation with your family to someplace nice? With busy routines and hectic schedules, it often becomes difficult to coordinate with family members and decide on dates to plan a family holiday. However, the Republic Day is one of the few days when everybody gets the day off.
This year, January 26 falls on a Thursday which means that if you take just one day off (Friday January 27th), you can convert the weekend into an amazing four-day family vacation. India is home to some amazing family resorts which are just perfect for such a weekend stay. You can enjoy the beauty of nature while you relax and spend some quality time with your family. So, if you wish to make use of this great opportunity that our Republic Day is providing us with, it's time to start planning.
Here are some great family resorts across India that are perfect for your four-day vacation on the Republic Day weekend.
The Khyber Himalayan Resort and Spa, Gulmarg
Address:
Hotel Khyber Rd, Gulmarg, Jammu and Kashmir
Gulmarg in Jammu and Kashmir is a delight in January. It is India's primary skiing destination and attracts adventure enthusiasts from all across the globe. If you want to spend your Republic Day having a lot of fun amidst snow and stunning mountain views, then Gulmarg is the place to be. The Khyber Resort and Spa is one of the best resorts in the region and offers a comfortable stay with magnificent views.
Wildflower Hall, Shimla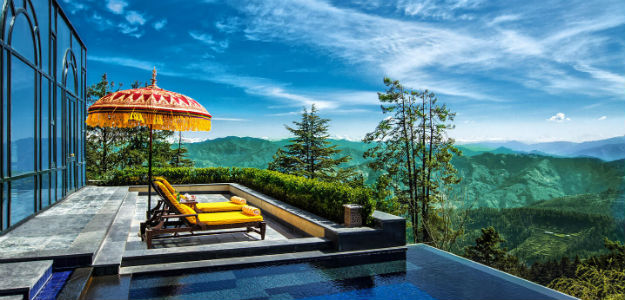 Address:
Shimla Kufri Highway, Chharabra, Shimla, Himachal Pradesh
Located in the north Indian state of Himachal Pradesh, Shimla is arguably India's most popular hill station. During winter, Shimla is covered in snow and makes for a fantastic holiday destination. The long Republic Day weekend is enough for you to explore places in and around Shimla and get a first-hand experience of winters in north India.
The Machan, Lonavala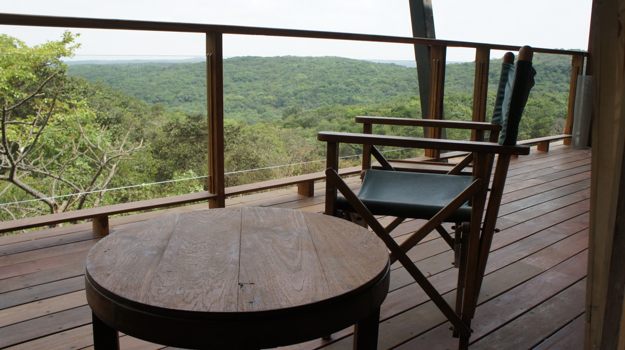 Address:
Private Road, Atvan, Maharashtra
Although done to dust, Lonavala still remains the most preferred getaway from Mumbai. Thanks to the short distance and scenic drive, Lonavala makes for a fantastic getaway from the city. It is home to a number of resorts but The Machan in particular has become quite popular thanks to its fantastic view and luxurious stay.
Oberoi Udaivilas, Udaipur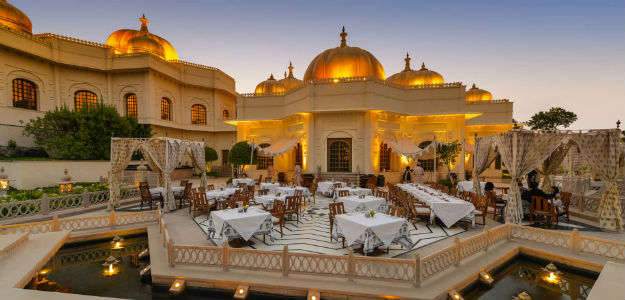 Address:
Shimla Kufri Highway, Chharabra, Shimla, Himachal Pradesh
Udaipur is known as India's most romantic city. With names like the 'City of Lakes' and 'Venice of the east', Udaipur in Rajasthan allures people from all over the world. It is famous for its luxurious palaces and hotels and January is the best time to visit this wonderful holiday spot. There are few places on this planet where you can witness the kind of sunset you will see here.
Shaam-e-sharad village resort, Bhuj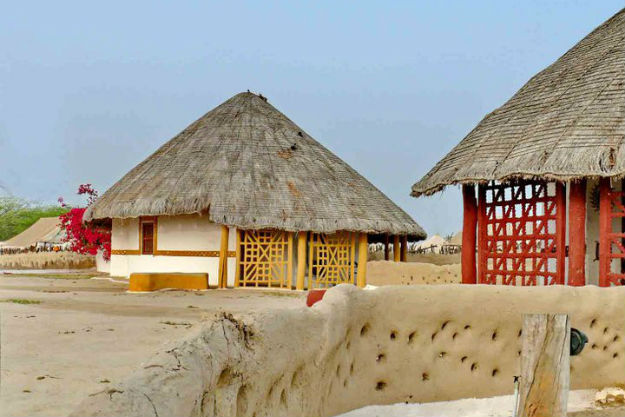 Address:
Bhuj (Kutch), Hodka, Gujarat
The Rann Utsav takes place in the Great Rann of Kutch in Bhuj from November to February. It is the best time to witness the natural beauty of this vast salt marsh and also experience the majestic cultural richness of the Kutch region. The Shaam-e-sharad village resort provides a comfortable stay with all the necessary amenities so that you can enjoy your weekend trip while getting swept away by the rustic splendor or Bhuj.
Duke's Retreat, Lonavala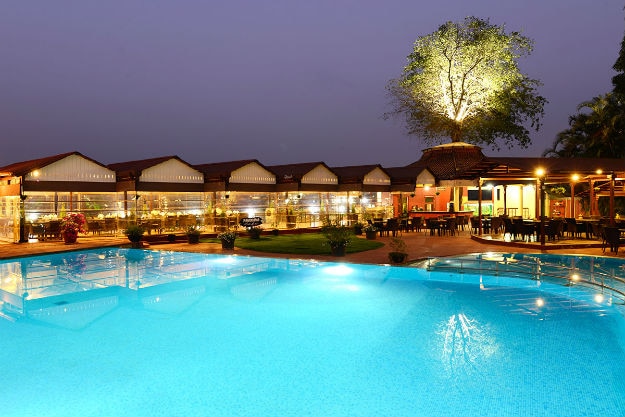 Address:
Pune Mumbai Road, Khandala, Lonavala, Maharashtra
One of Lonavala's most popular family resorts, Duke's Retreat offers picturesque views of ghats and waterfalls as it is placed right at the edge of a cliff. Luxurious amenities like the spa, pool and excursions to nearby attractions make this resort one of the finest family resorts for a memorable vacation.
Orange County, Coorg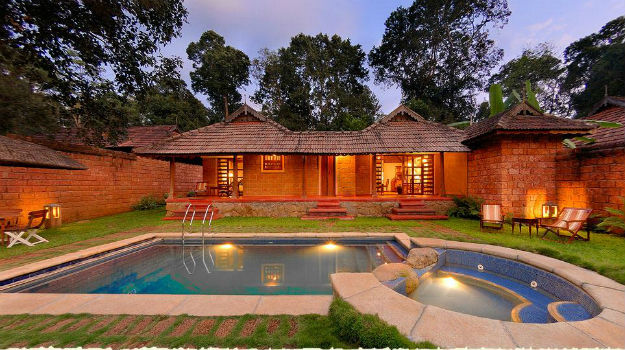 Address:
Karadigodu Post, Siddapur, Madikeri, Karnataka
Coorg in Karnataka is one of the finest hill stations in south India. Its tea and coffee plantations attract tourists all year round but January is when the weather here is simply stunning. If you are looking for a luxurious stay where your family and you can relax amidst nature and take pleasant walks amidst greenery, then there is no place better than Orange County for you. With its splendid decor and spectacular location, the Orange County makes for an ideal place to stay for family vacationers.
Kumarakom Lake resort, Kumarakom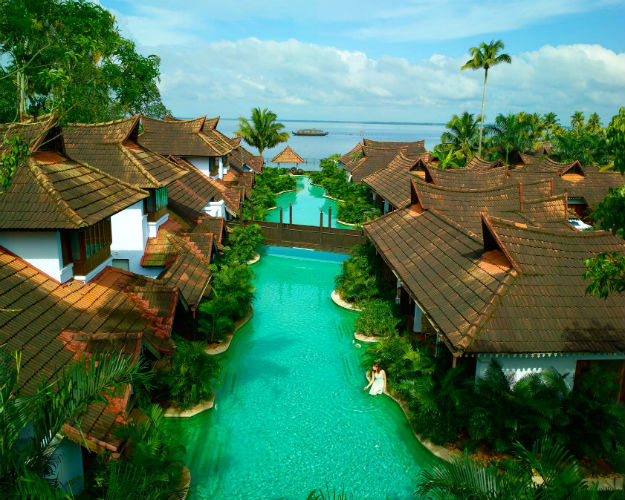 Address:
Kumarakom North Post, Kottayam, Kerala
Located on the Vembanad lake in the backwaters of Kerala, Kumarakom is a quaint and beautiful village which attracts tourists all year round. Perhaps one of the most picturesque resorts in Keral is the Kumarakom lake resort which stands for all that is great about Kumarakom. Overlooking the stunning backwaters, the resort offers great rooms, villas and suites which combine Kerala's traditional architectural charm with modern, luxurious comforts. You will particularly enjoy the traditionally-styled, luxuriou open-roofed bathrooms set in small courtyards.
Bonjour Bonheur Ocean Spray, Pondicherry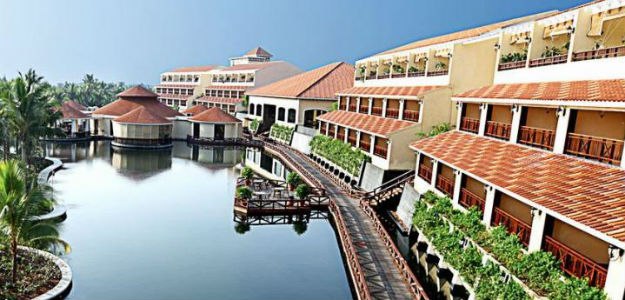 Address:
# 7, 8, 9 ECR Main Road, Manjakuppam, Pondicherry
Another amazing south Indian destination worth visiting in January is Pondicherry. Known for its French colonial architecture and wonderful bylanes, as well as townships like Auroville which attract tourists all year round, Pondicherry is a great spot for families. The weather during the Republic Day weekend will be immaculate and you can enjoy pleasant walks in the sleepy lanes as you admire the buildings and ambiance of this lovely holiday destination.
Ri Kynjai- Serinity by the Lake, Shillong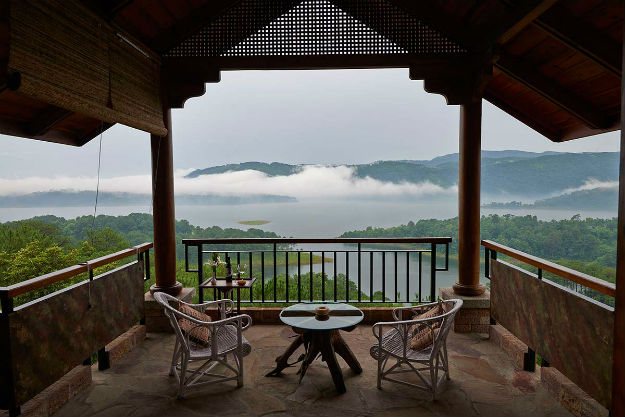 Address:
Umniuh Khwan, UCC Road, Ri Bhoi District, Meghalaya
And then there is northeast India's lush green state of Meghalaya. If you want to go a little offbeat, then take your family to Shillong and stay at the beautiful Ri Kynjai resort. You can explore the scenic splendor and enjoy the beautiful weather of this place which is home to some great waterfalls, mountains and parks. In Shillong, you can check out the Ward's Lake and the Shillong peak and if you are up for a road trip, you can go exploring other places like Cherrapunji, Mawlynnong and Mawsynram.
Have something to add to this story? Post your comments in the Comment Box below; we will be thrilled to hear from you!